India has established itself as a significant talent hub for tech companies globally, providing a rich pool of skilled professionals for creating successful software products. The emergence of private tech-consulting firms, coupled with the government's support has created a mutually beneficial synergy that reinforces India's position as a major player in the IT sector.
According to the India Brand Equity Foundation (IBEF), the IT industry accounted for 7.4% of India's GDP in the fiscal year 2022 (FY2022) and is expected to contribute up to 10% by 2025. Quoting other sources, NASSCOM found that FY2022 represented the highest-ever growth in revenue for India's technology industry. At 15.5%, that rounds up to more than 227 billion USD.
A Land of Thriving Culture and Tight-Knit Work Relationships
The vast and beautiful subcontinent is a melting pot of cultural richness, with each region offering a distinct and unique culinary and sight-seeing experience, that reflects its diverse population's cultural and spiritual backgrounds.
India's multi-faceted cultural diversity has given rise to a unique business culture characterized by strong interpersonal bonds and a loyal work ethic. As Global Business Culture puts it, "India is a relationship market... relationships are veritable pillars of business transactions and are highly based on trust and continual cultivation."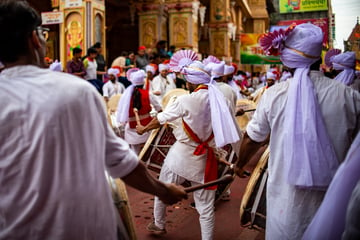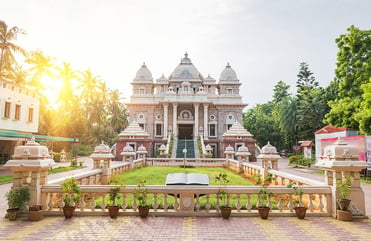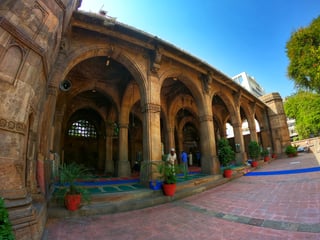 Tech Infrastructure in India
The Association for Asian Studies compares some locations in India to Silicon Valley. The largest tech hubs include the cities of Bangalore, Hyderabad, Chennai, and Thiruvananthapuram's Technopark.
Here are some more details of India's tech infrastructure compiled by the association:
Bangalore
Three main tech clusters: Software Technology Parks of India (STPI), International Tech Park, Bangalore (ITPB), and Electronic City

Home to Research & Development (R&D) centers for Google, Microsoft,

and Oracle

American subsidiaries include Rockstar Games and IBM
Hyderabad
Largest biotechnology hub in India
Often nicknamed Cyberabad (Cyber City)

1,300+ foreign IT firms operate in the city, including Microsoft, Apple, Amazon, Google, IBM, and Facebook
Chennai
India's largest exporter of business processing outsourcing (BPO) services

Major tech companies include Samsung, Nokia Siemens, Motorola, Lenovo and Dell
Responsible for 45% of total exports as of 2020, making it the largest electronics hardware exporter in the country
Thiruvananthapuram's Technopark
Largest IT Park in terms of developed area

Owned and administered by the State Government of Kerala

Projects include embedded software development, smart card technology, enterprise resource planning (ERP), process control software design, engineering and computer-aided design software development, IT Enabled Services (ITES), process re-engineering, animation, and e-business



Pune
Encora's Largest Work Community Is in India
Encora has grown its tech teams in India to more than 4,000 people in eight offices: Bangalore, Chennai, Pune (2 locations), Ahmedabad, Hyderabad, Hubli, and Bhopal.
Encorians in India receive the following benefits upon joining us:
Group term life insurance
Financial awareness programs

A referrals program with bonus incentives

Competitive benefits and compensation packages

Ongoing technical training and certification programs

Group medical insurance and top-up insurance coverage
Relocation reimbursements for employees moving interstate

Opportunities to participate in charitable and volunteer events

Health and wellness programs for better physical and mental health

Various types of paid time off include medical, recreational, paternity, and extended maternity leave

Rewards & recognitions programs based on quarterly performance and years of service
Flexible schedules and work models that enable greater work-life balance (work from home and hybrid work)

Meaningful work in product development with international companies with new and complex technologies
Read More about Encora in India, Here
Be a Part of Our Team in India
If you're looking for a fast-paced environment to hone your skills as a software engineer or a tech expert in India, you can be a part of our team!
We are continuously searching for talented individuals that are looking for the right place to grow their careers.
Here are two of our most common job postings:
Net Full Stack Developer
5-9 years of experience




Experience in C#, .NET, MS SQL
Experience in any UI tech stack such asAngular

Working experience with OOP, SOA, micro services, and design patterns

Experience building RESTful APIs

Candidate should be well-versed in .Net Core/asp.net core

Good understanding of Object-Oriented Design principles
Java Backend Developer
4- 10 years of experience

Familiarity with agile/iterative development methodologies (XP, SCRUM, etc.)

Experience with continuous integration tools
Strong object-oriented design and Java programming skills, including experience with leading open-source frameworks such as Spring, Hibernate

,

and Junit TestNG, Mockito

Knowledge of HTTP protocol, WebSockets

Strong knowledge of JavaScript and web technologies for the browser (HTML, XML, CSS, jQuery)

Real-world experience building very large-scale, high-availability applications

Experience developing web services using REST approaches